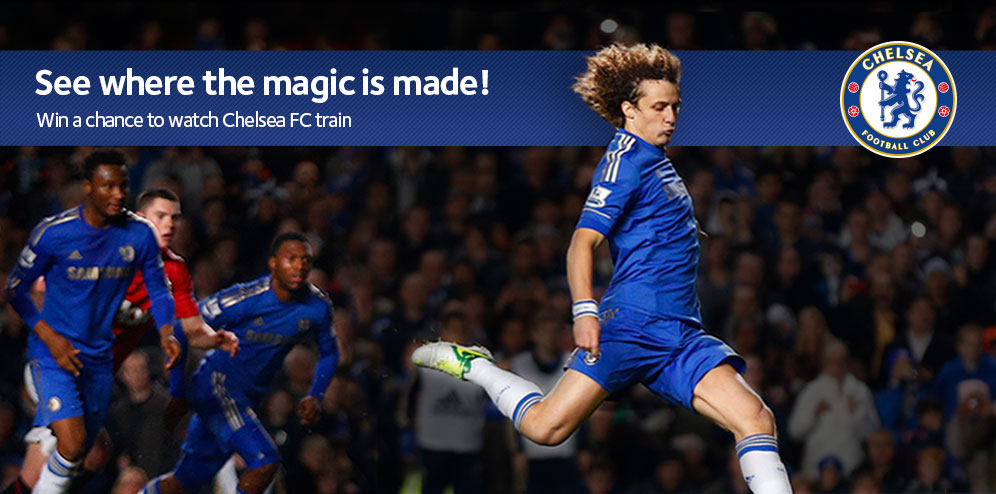 Welcome to viagogo, the official ticket marketplace of Chelsea FC.
Register or sell your seat to enter
New to viagogo?
Register your season card to sell your seat when you can't make a game.
Register
*You will need your season card number to hand!
Already Registered?
Sell your seat for a game you can't make this season.
Sell your seat
*Terms & Conditions apply
viagogo Terms and Conditions
The entry mechanism is to link an active Chelsea FC season card to a viagogo account. This must be a card which is not currently linked to an account on viagogo. If you are already registered you can also enter by listing the seat linked to your season card for sale before the 22nd November. The game you list for does not need to fall before 22rd November but the seat must be listed for sale before this date. The seat does not need to sell. You cannot deactivate and reactivate your seat to gain multiple entries.
Entry is limited to one per account holder.
Deadline for entry is 30/11/2012.
Not open to employees and their immediate families or agents of viagogo, or anyone professionally associated with the draw.
The winners will be notified within 24 hours of the closing date by e-mail/phone. The winners have 24 hours to reply to their notification to claim their prize. Failure to do so will result in forfeiture of their prize.
The prize is non-transferable and non refundable and no cash alternative will be offered.
Only one competition entry per person is permitted.
The promoter reserves the right at all times to substitute elements of the Promotion.
Contest registration prior to 30/11/2012 confirms acceptance of these rules as final and legally binding.
The promoter reserves the right to reserve entry of, or refuse to award anyone in breach of the prize draw rules.
The Promoter reserves the right to cancel this competition and to make any amendment or addition to these terms.
The Promoter accepts no responsibility for electronic entries that are not received or delivered.
The winners may be required to participate in future publicity.
Winners names and countries will be made available to those enclosing a stamped self addressed envelope to Results @ viagogo, Swiss Post Box: 100580, Zürcherstrasse 161, 8010 Zürich, CH
The Promoter (or any third party nominated by the Promoter) may use the winner's name and image and their comments relating to the prize for future promotional, marketing and publicity purposes in any media worldwide without notice or without any fee being paid.
Entrants are advised to print and keep a copy of these rules.
The Promoter's decision on all matters is final and no correspondence will be entered into.
The competition shall be governed by English Law.
Promoter of this competition is : viagogo, Swiss Post Box: 100580, Zürcherstrasse 161, 8010 Zürich, CH.