Newcastle United vs Tottenham Hotspur Tickets
St. James' Park Stadium, Newcastle-upon-Tyne, United Kingdom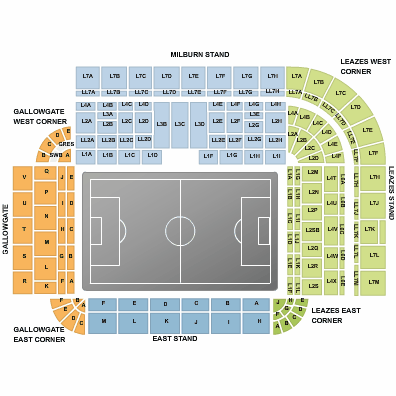 Section

Row

Available

Price/Ticket

Milburn Stand L7C

Pick up on event day

Description: 2 Junior

W
£26.00
Buy

Milburn Stand L7G

Pick up on event day

X
£26.00
Buy

Leazes Stand West L7A

Pick up on event day

Description: 1 Junior

W
£26.00
Buy

Leazes Stand West L7B

Pick up on event day

Description: 1 Junior

S
£26.00
Buy

Leazes Stand West L7A

Pick up on event day

Description: 1 Adult, 1 Junior

M
£26.00
Buy

Leazes Stand West L7C

Pick up on event day

Description: 1 Junior

G
£26.00
Buy

Milburn Stand L7A

Pick up on event day

Description: 1 Junior

P
£26.00
Buy

Milburn Stand L7A

Pick up on event day

Description: 1 Junior

P
£26.00
Buy

Milburn Stand L7A

Pick up on event day

P
£26.00
Buy

Milburn Stand L7C

Pick up on event day

Description: 1 Junior

V
£26.00
Buy

Leazes Stand West L7A

Pick up on event day

Description: 2 Adult, 1 Junior

J
£26.00
Buy

Leazes Stand West L7C

Pick up on event day

Description: 1 Adult, 2 Junior

P
£26.00
Buy

Leazes Stand West LL7D

Pick up on event day

Description: 1 Junior

C
£26.00
Buy

Leazes Stand West L7E

Pick up on event day

Description: 1 Junior

S
£26.00
Buy

Milburn Stand L7E

Pick up on event day

F
£26.00
Buy

Leazes Stand L1D

Pick up on event day

Description: 1 Young Person

FF
£30.00
Buy
Important Information
All tickets are subject to booking and handling fees.
You must be a Newcastle United supporter to purchase these tickets.
viagogo and Newcastle United reserve the right to cancel orders from buyers suspected to be fans of the opposition.
Event dates and times are subject to change. Please refer to Newcastle United for official timings.
All sales are final, no cancellations.
You must be a junior / young adult / senior citizen to be eligible to purchase the relevant concession ticket.
Prices are set by sellers and may be lower or higher than face value. Original face value price per ticket (excluding fees):

27.00 - 52.00 GBP